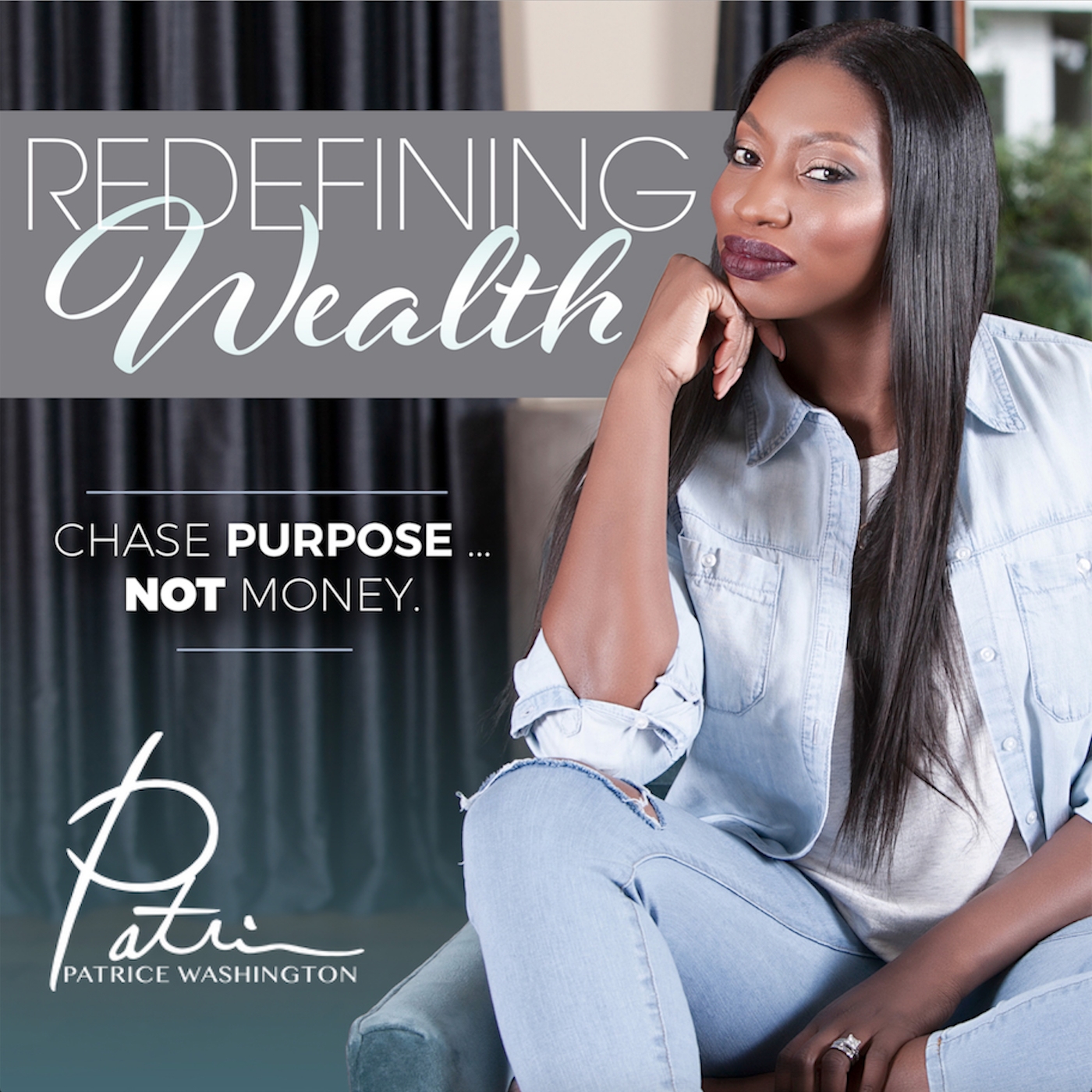 Vipul Bhesania: The Art of Intentional Networking
How committed are you to building meaningful relationships when it comes to networking? For many entrepreneurs, it comes down to the number of business cards they can put in people's hands at a networking event. While others may get the courage to send that follow-up email or otherwise "shoot their shot," but then give up at the first sign of rejection.
But shoving business cards in people's hands or giving up after rejection is not how Vipul Bhesania approaches networking. In fact, he's completely intentional when it comes to networking. And I, for one, am thrilled to sit down with the host of the Know Your Legacy podcast to unpack how he has been able to cultivate such meaningful relationships with some of the top names in business.
In this episode, Vipul shares his own networking struggles and how he shifted his approach to overcome them. He also reveals how he has been able to connect with the hearts of influencers – all without having a huge platform.
This episode is brought to you by the Redefining Wealth LIVE podcast taping in Atlanta on Sunday, October 13th! Pick up some gems of wisdom and meet Purpose Chasers from all over. Limited Tickets available at RedefiningWealthLive.com!
About Vipul Bhesania
At just 26, Vipul is living proof that wisdom is not determined by age. In a day where social media has all but snatched away the human element in business connections, Vipul's concise, yet intentional approach to networking and relationship building is the reason I agreed to be a guest on his podcast.
As the host of a 5-star-rated podcast, Know Your Legacy, Vipul is known for capturing fascinating conversations with legends all over the world to help people find their passion and purpose in life.
Be So Purposeful They Can't Ignore You
"People are attracted to the mission, not the 'man'." – Vipul Bhesania  
Have you ever sent an email to an influencer or a thought leader only to get zero response? And then you send a follow-up email or direct message and that, too, goes into a black hole of silence?!
To top it off, you see them connecting with your peers and colleagues – making you wonder, "What's wrong with me?"
Vipul says that your ability to get people to answer your messages and respond positively to your requests is directly linked to your energy and intentions. And from there, you must use the appropriate tactics at the right time which involves tapping into what's most important to the person you're reaching out to.
He goes on to talk about how, over the past year, he has discovered that the real secret sauce to cultivating real relationships is not centered around tactics or spamming people with emails, it's about having a deep understanding of why we do what we do and allowing that to drive how we interact with others.
So, by getting clear on his mission and purpose, he's been able to attract the right guests to his podcast and connect with thought leaders and influencers in a more meaningful way.
Serve First
"If you can't share contacts, if you can't give your wealth of experience (because you don't have any) or if you can't give your money, the two things you can give are time and attention." – Vipul Bhesania 
We have an abundance of time – 24 hour every day – that we can choose how to spend, says Vipul. He goes on to say, when it comes to attention, people are just not present enough to show they've done "their homework" and have taken the time to get to know the thought leader before reaching out to ask for something.
Vipul's approach includes not only researching the brand but also to gaining an understanding of what suits the influencer, what he/she is passionate about AND what you can bring to the table to push that person's efforts forward.
From Fan to Friend
We've talked a lot about making the connection and getting someone to respond positively to your request, but what happens after the coffee date, podcast interview or initial connection? Vipul says to take someone from a fan – tagging on social media, posing for a picture – to a friend you can reach out to for some laughs or just great conversation, you must master the art of:
"Handing out a feeling not just a business card." – Vipul Bhesania 
See, Vipul doesn't simply attend networking events or connect on social media to share his contact info or pass out business cards; instead he focuses on handing out a "feeling" – one that makes him memorable.
As the late-great Maya Angelou says:
"… People will forget what you said, people will forget what you did, but people will never forget how you made them feel." – Maya Angelou 
And it's those "feelings" that can turn fans into friends, positioning you to build meaningful relationships with people whether you met them in person at a networking event or via social media.
Networking is NOT a Numbers Game
Vipul learned through trial and error how not to approach networking as a numbers game. In fact, he shared how his first attempt at reaching out to prospective guests for his podcast failed miserably because he was playing the numbers game.
After launching the podcast in January 2018, he spent 6 months reaching out to anyone and everyone who he deemed as a major player in their respective industries. But he recalls as the days and weeks passed his "success" in landing guests plateaued and the moment at which he had to reevaluate his approach.
Vipul says he had an interaction with a thought leader who was humble enough to share pivotal information about networking with him.
He recalls the thought leader telling him it doesn't matter where you're pitching, you need to be straight and to the point. He also told Vipul to never leave someone trying to figure out what to do next.
In short, Vipul says to:
"Be short, sweet and direct which means putting yourself in their shoes and … determining how you can make it as easy as possible for them to connect with you." – Vipul Bhesania
Value the Relationship
"There's always someone watching you who has the power to bless you." – Patrice Washington 
I'm so impressed with Vipul's commitment to following up and making the time to cultivate real relationships and how he has truly practiced what he preaches since he first reached out to ask me to be a guest on his podcast.
His authenticity actually influenced me to invite him to appear on my podcast before he even asked me for anything. But because it doesn't always work out like that, I asked Vipul to share his insight on when it's okay to "make the ask."
Now, he says it should never be in the first interaction because you should always focus on the needs of the other person and how you can bring value to the connection.
In fact, he says every interaction thereafter should be about value. However, the awkwardness and discomfort of the "ask," is usually gone about 2 to 3 conversations in.
Here's why:
"If you've played your cards right by being authentic and providing the right type of value to them, they will say to you, 'how can I help you' and then you tell them at that time." – Vipul Bhesania 
Wow, Vipul dropped so many gems during our discussion that I know they'll change how you network for the better. But I want to leave you with one final thought that was so good I have to end the summary with it:
"You don't know who knows who in this world, so value every interaction and leave every interaction better than you found it." – Vipul Bhesania
Visit https://soundcloud.com/knowyourlegacy to check out Vipul's podcast, Know Your Legacy.
Here's the link to the downloadable gift he promised during our discussion: https://patricewashington.com/buildingalegendarynetwork
Redefining Wealth Rapid Wisdom Questions
And with that, let's dig into Vipul's responses to our Redefining Wealth Rapid Wisdom Questions.
Define Success:
"Enjoying the process of your life as it unfolds."
Define Wealth in 3 Words or Less:
"It starts internally."
One Book that Has Redefined How You See Wealth:
The Art of Living by Bob Proctor
Fill-in the Blanks … "My name is ___ and the truth about wealth is ___":
"My name is Vipul Bhesania and the truth about wealth is you have to experience it internally before you see it externally."
LINKS:
To advertise on the podcast: http://www.patricewashington.com/podcastads
Become an Official Purpose Chaser: http://www.iamapurposechaser.com
Join Patrice's Pod Club: http://www.patricespodclub.com
To check out ALL of our past guests + episodes: http://www.patricewashington.com/Listen
If you have questions about booking Patrice or sponsoring the podcast, email us at info@seekwisdomfindwealth.com.
Find me in Social Media:
Our podcast hashtag is #RedefiningWealth
Instagram: @SeekWisdomPCW
Twitter: @SeekWisdomPCW
Facebook: @SeekWisdomPCW
YouTube: @SeekWisdomPCW